Joe Sturges – About Me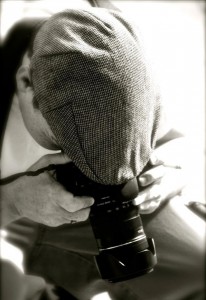 Photo courtesy of Justberg.com
I was born and raised in upstate New York near the Finger Lakes. In 1998 I attended a Cornell University summer session for Art and Philosophy, earning college credits. I graduated high school with a college credit in advanced placement History and the honor of receiving the Jeremy S. Majka Art Award in 1999. After high school I attended college at SUNY New Paltz where I earned recognition on the Dean's list and completed a semester abroad at Middlesex University, UK. In 2003 I graduated with a B.S. in Visual Arts and continued to pursue my career in Graphic and Web Design while living in the Catskill region.
My work and sense of adventure has given me a global perspective. In addition to London (United Kingdom), I have visited Amsterdam (Netherlands), Dublin (Ireland), Cancun (Mexico), Jelenia Góra (Poland), and Prague (Czech Republic) . My travels have also taken me across a large part of the United States as well, from Florida to Arizona to Idaho to Minnesota and many other states in between. I have previously lived in the beautiful borough of Brooklyn while working in the Upper East Side and Chelsea areas of Manhattan (New York City). I hope in the future to visit many more cities and to ingest as much culture from each of these special areas as I am able to.
I continue to grow and learn in as many areas as possible in my personal life and in my profession. Currently I freelance for a few different companies which helps me to improve my graphic design skills, develop responsive websites with better features, and to write improved code for email blasts. I also enjoy photography with my DSLR camera in high resolution RAW file format and I am in the process of creating a large cataloged image database.
---
Photo Contribution to Simon Patterson: Under Cartel from Joe Sturges
More about Simon Patterson on Wikipedia